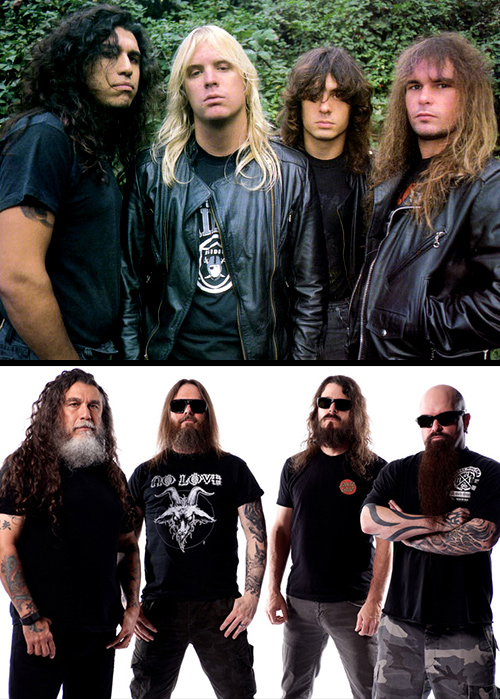 Track list +info
MySpace
Official web

Slayer is an American thrash metal band from Huntington Park, California, formed in 1981. The band was founded by guitarists Jeff Hanneman and Kerry King. Slayer rose to fame with their 1986 release, Reign in Blood, which has been called "the heaviest album of all time" by Kerrang!. The band is credited as one of the "Big Four" of thrash metal, along with Metallica, Anthrax and Megadeth.

1983 Show No Mercy
1984 Live Undead(Live)
1985 Hell Awaits
1986 Reign in Blood
1988 South of Heaven
1990 Seasons in the Abyss
1991 Decade of Aggression(Live)
1994 Divine Intervention
1996 Undisputed Attitude
1998 Diabolus in Musica
2001 God Hates Us All
2006 Christ Illusion
2009 World Painted Blood

LINK's PARA DOWNLOAD ESTÃO EM COMENTÁRIOS !!
LINK's FOR DOWNLOAD ARE IN COMMENTS !!