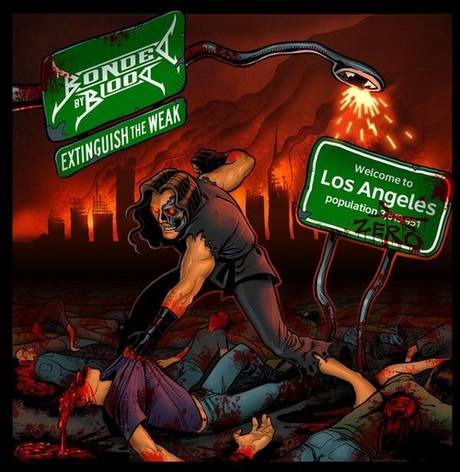 Bonded by Blood are a Hispanic American thrash metal band originating from California. The band named themselves after the 1985 album Bonded by Blood, by thrash metal pioneers Exodus.

Track list +info
MySpace
Official web

Bonded By Blood - Extinguish The Weak (2007)

01. Asphyxiation
02. Immortal Life
03. The Evil Within
04. Taste The Destruction
05. Feed The Beast
06. Bonus Track


LINK's PARA DOWNLOAD ESTÃO EM COMENTÁRIOS !!
LINK's FOR DOWNLOAD ARE IN COMMENTS !!