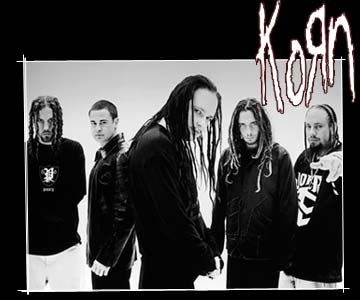 Korn, sometimes typeset as KoЯn, is a band from Bakersfield, California, and are credited with creating and popularizing the nu metal genre. Along with other bands at the time, they have also inspired many nu metal and alternative metal bands throughout the mid 1990s and early 2000s.

Untitled album (2007)
MTV Unplugged: Korn (2007)
Chopped, Screwed, Live and Unglued (2006) (2 Disc's)
Disc: 1 - Chopped & Screwed
Disc: 2 - Live & Unglued
Live and Rare (2006)
See You on the Other Side (2005)
Greatest Hits Vol.1 (2004)
Take a Look in the Mirror (2003)
Untouchables (2002)
Issues (1999)
Follow the Leader (1998)
Life Is Peachy (1996)
Korn (1994)
Neidermeyer's Mind (1993)[demo]

Track list +info
MySpace
Official web

LINK's PARA DOWNLOAD ESTÃO EM COMENTÁRIOS !!
LINK's FOR DOWNLOAD ARE IN COMMENTS !!