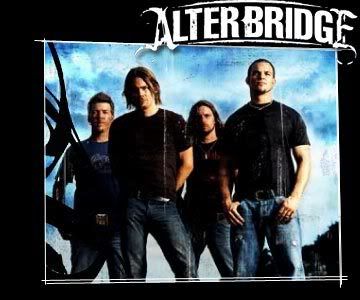 Alter Bridge is an American rock band based in Orlando, Florida. The band was formed in 2004 by then-former members of Creed, Mark Tremonti (lead guitar, vocals), Brian Marshall (bass) and Scott Phillips (drums), with Myles Kennedy (lead vocals, rhythm guitar), formerly of The Mayfield Four.

Blackbird (2007)
One Day Remains (2004)

Track list +info
MySpace
Official web

LINK's PARA DOWNLOAD ESTÃO EM COMENTÁRIOS !!
LINK's FOR DOWNLOAD ARE IN COMMENTS !!