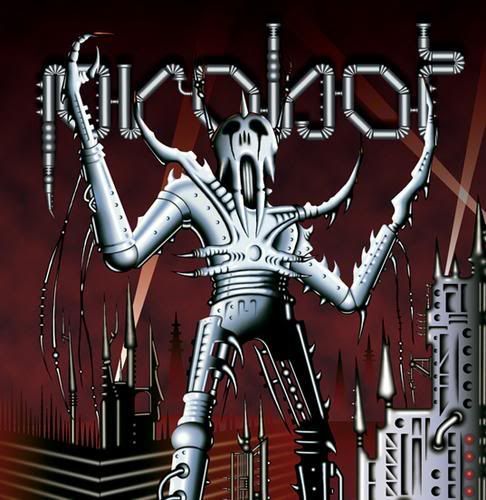 Probot was a heavy metal side project of ex-Nirvana drummer and Foo Fighters lead-singer Dave Grohl. An album was recorded out of the material and released in February 2004.

Probot (2004)

01. Centuries of Sin - with Cronos (Venom)
02. Red War - with Max Cavalera (Soulfly, Sepultura, Cavalera Conspiracy, Nailbomb)
03. Shake Your Blood - with Lemmy (Motörhead, Hawkwind)
04. Access Babylon - with Mike Dean (C.O.C.) and Bubba Dupree (of Void) on guitar
05. Silent Spring - with Kurt Brecht (D.R.I.)
06. Ice Cold Man - with Lee Dorrian from (Cathedral, Napalm Death, Teeth of Lions Rule the Divine)
07. The Emerald Law - with Wino (Saint Vitus, The Obsessed, Spirit Caravan, Place of Skulls, The Hidden Hand)
08. Big Sky - with Tom G. Warrior (Apollyon Sun, Hellhammer, Celtic Frost) and Erol Unala (Apollyon Sun, Celtic Frost)
09. Dictatorsaurus - with Snake (Voivod)
10. My Tortured Soul - with Eric Wagner (Trouble)
11. Sweet Dreams - with King Diamond (King Diamond, Mercyful Fate)

Track list +info
MySpace
Official web


LINK's PARA DOWNLOAD ESTÃO EM COMENTÁRIOS !!
LINK's FOR DOWNLOAD ARE IN COMMENTS !!