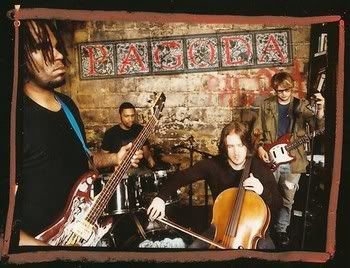 Pagoda is a band from Brooklyn, New York with Michael Pitt as vocalist and guitarist, along with Reece Carr on drums, Willie Paredes on bass, and Chris Hoffman on cello.

Pagoda (2007)
The Demo EP (2005)

Track list +info
MySpace
Official web


LINK's PARA DOWNLOAD ESTÃO EM COMENTÁRIOS !!
LINK's FOR DOWNLOAD ARE IN COMMENTS !!